Journal Entry:
Mon Mar 4, 2013, 2:52 AM
Yo guys, it's Sweet and Sour Pork with Ryce poured with some random sauce on the side. You know when you have dreams or flashbacks of your childhood past sometimes and think "oh God why was I so stupid"... that's what happened to me yesterday, after my dog left me a lovely present on my bed. A huge wave of nostalgia rushed over me after that crap.
Anyway, Uncle Ry has an embarrassing story to share, since it was basically the start of my really cool badboy senpai image.
This was me as a kid: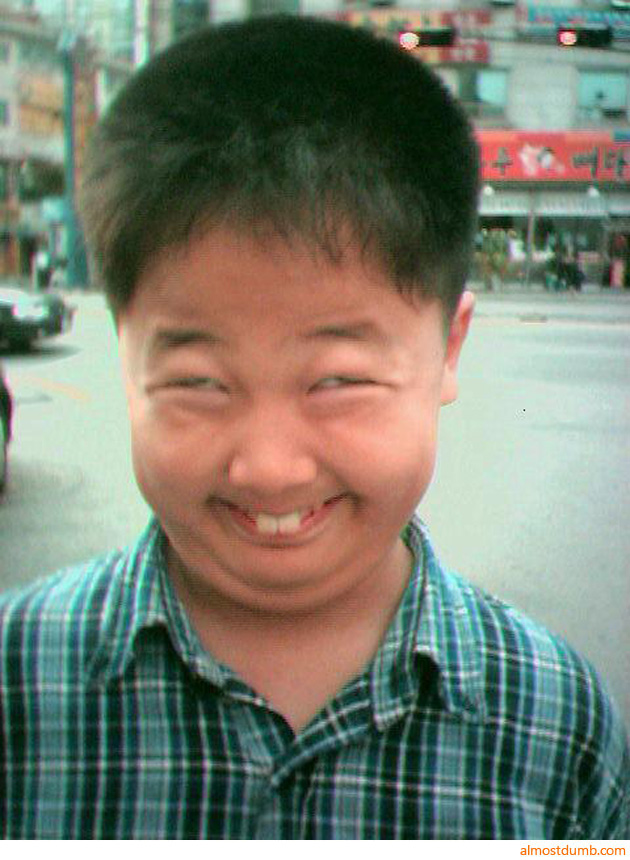 As you can see, I still have that charming smile even now. Just look at dem eyes. I was definitely the senpai of all my girl classmates.
Ok guys, no need to stare for too long, I know I'm good looking but we gotta get to the point ok? :'I You know those kids in movies where some freak accident happens and they are always the hero? Yeah well I was that kid one time, and that was the start of my super cool badboy senpai career. I remember when I was 5 and about to start my first day at school in Grade 1 (HK system is different, I think that in Australia it will still be prep). I didn't have any friends that day, of course, because on the first day of school how are you gonna make friends yo! Anyway I got my swag all ready and fired up when I was
strutting
entering the school gates, and then all of a sudden the top guys of the school (Year 6's) came and started bullying some of the new kids. Yes, Asian kids bully too. And the poor guy who was being bullied looked about my age when a monobrow gangsta came up and pushed him onto the wall. Of course the poor guy was crying, no need to act strong when you're 5. But when he started crying, the bullies came and told him to shut up! They didn't even say please, so that was when I got kind of annoyed, especially when they wouldn't stop. So I decided to leave it alone, since I didn't want any trouble.
At lunchtime they were giving out free servings of KFC for the new guys. The kids my year weren't allowed to have any, so instead we were given those juice boxes that tasted like cardboard. So I watched senpai by senpai get one of those servings, and I just stayed here watching them. Anyway, as one kid got his share of beautiful chicken,
the same bullies from earlier
came up and snatched it from him!! The kid tried to snatch his stuff back, and I was wondering where the teachers were but seriously teachers in Asia are so goddamn lazy at breaktimes, they just go in the office and gossip about how Donnie Yen's acting was so good (don't know him? search him up yo!).
So, being the super cool badboy senpai I am, I ran up to the bully, only to realize how freaking huge he was. Yo what happened to you puberty?! Jirachi god must have been watching me, because I slipped and pulled the gangsta's pants down, only to reveal that obviously somebody forgot something important when they were getting dressed this morning.
The guy screamed and dropped the KFC bucket on my head, which was also good because he didn't see my identity, so I ran away as fast as I could. From the back I could hear people laughing at the poor guy, but how can you feel sorry for him? He deserved it yo!
The next day I came back to school, everyone was talking about the KFC pants guy and how he saved the kid in 3rd grade. Of course I didn't want to die, so I stayed quiet. But if you guys are reading this then that super cool badboy senpai KFC HERO was ME! But I bet you arent surprised, ryght?
Anyway, I hope you guys took this inspirational story to heart, and maybe one day you too can save somebody with a KFC bucket. Ry-Spirit cares.
'and if you thought this was actually Ry, then I've passed the test. Go Omu! Mission complete!'
Listening to: The muppets
Reading: How to be a muppet
Playing: With my sock puppet